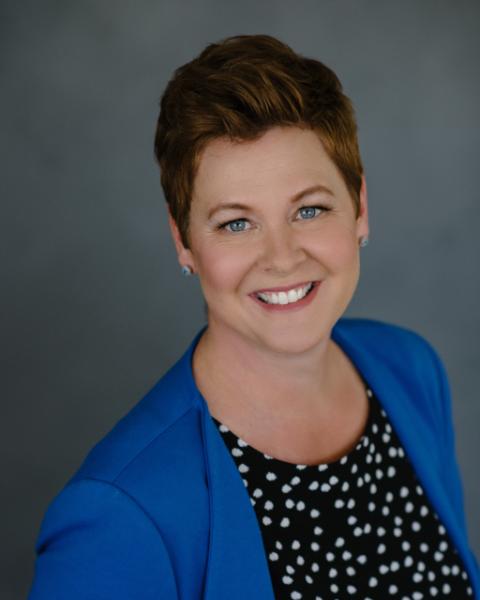 C21 DESERT HILLS RLTY.('10)LTD
867 Victoria Street,
Kamloops
V2C 2B7

let's find your new home
Search for Real Estate in and around Kamloops
Residential
Any
Single Family
Half Duplex
Townhouse
Condo/Apartment
Full Duplex
Triplex
Fourplex
Mobile
Modular
Lots/Acreage
Farm
Recreational
Commercial
Any
Building Only
Building & Land
Business & Leasehold
Business & Property
Business Only
Land Only
Multi-Family
Industrial
Min Price
Any Price
$25,000
$50,000
$75,000
$100,000
$125,000
$150,000
$175,000
$200,000
$250,000
$300,000
$350,000
$400,000
$450,000
$500,000
$550,000
$600,000
$650,000
$700,000
$750,000
$800,000
$850,000
$900,000
$950,000
$1,000,000
$1,250,000
$1,500,000
$1,750,000
$2,000,000
$2,500,000
$3,000,000
$4,000,000
$5,000,000
$6,000,000
Max Price
Any Price
$25,000
$50,000
$75,000
$100,000
$125,000
$150,000
$175,000
$200,000
$250,000
$300,000
$350,000
$400,000
$450,000
$500,000
$550,000
$600,000
$650,000
$700,000
$750,000
$800,000
$850,000
$900,000
$950,000
$1,000,000
$1,250,000
$1,500,000
$1,750,000
$2,000,000
$2,500,000
$3,000,000
$4,000,000
$5,000,000
$6,000,000
!SearchBar.min!
Any
200 Sqft
300 Sqft
400 Sqft
500 Sqft
600 Sqft
700 Sqft
800 Sqft
900 Sqft
1,000 Sqft
1,100 Sqft
1,200 Sqft
1,300 Sqft
1,400 Sqft
1,500 Sqft
1,600 Sqft
1,700 Sqft
1,800 Sqft
1,900 Sqft
2,000 Sqft
2,500 Sqft
3,000 Sqft
3,500 Sqft
4,000 Sqft
4,500 Sqft
5,000 Sqft
6,000 Sqft
!SearchBar.max!
200 Sqft
300 Sqft
400 Sqft
500 Sqft
600 Sqft
700 Sqft
800 Sqft
900 Sqft
1,000 Sqft
1,100 Sqft
1,200 Sqft
1,300 Sqft
1,400 Sqft
1,500 Sqft
1,600 Sqft
1,700 Sqft
1,800 Sqft
1,900 Sqft
2,000 Sqft
2,500 Sqft
3,000 Sqft
3,500 Sqft
4,000 Sqft
4,500 Sqft
5,000 Sqft
6,000 Sqft
"Consulting a REALTOR®
REALTORS® are members of The Canadian Real Estate Association who subscribe to a Code of Ethics and Standards of Business Practice. Members of the Vancouver Island Real Estate Board are members of both the British Columbia and Canadian Real Estate Associations.
The following is a list of services you can expect to receive from a REALTOR® when you buy a home:
A REALTOR® will fully explain the details of your working relationship (called "agency") so that you are clear as to when a REALTOR® is working for you or for the seller.
A REALTOR® has access to hundreds of current listings of homes for sale because of a co- operative system called the Multiple Listing Service® (MLS®).
A REALTOR® can provide you with a customized list of homes that best meet your needs -- size, style, features, location, proximity to schools, shopping, etc. - and then make arrangements for you to view those homes that appeal to you the most.
A REALTOR® will help you determine how big a home you can afford.
REALTORs® are familiar with the local lending market and can offer helpful advice.
A REALTOR® has no emotional ties to any type or style of home and can be objective in pointing out the merits of one home over another.
A REALTOR® will have information on zoning changes, taxes, utility costs and school and recreation services that could affect your decision to buy a home in a specific area.
A REALTOR® will assist you in negotiating the terms of your purchase, which can be a nerve- wracking process for someone who is not experienced in negotiating.
A REALTOR® will advise you of the legal process required in obtaining title and taking possession of your property; the costs associated with buying a home such as insurance, mortgage registration and legal fees will be explained in detail.
Selling Your Home - Why it Pays to Use a REALTOR®
Before selling your home, you will need a clear understanding of the legal issues and potential pitfalls. One wrong action could result in a lot of cost and frustration, which is why it is essential to have a REALTOR® working with you, as he or she will make the sale of your home a successful and satisfying experience.
Greater exposure
REALTORS® use the Multiple Listing Service® (MLS®) to give your home maximum exposure. MLS® is a computer-based system that relays valuable information about your home to hundreds of REALTORS® and potential homebuyers.
Setting a price
Setting a price for your home is an important but difficult process. Again, this is where the services of a REALTOR® prove invaluable. REALTORS® have the experience to help you understand how the market works and decide upon a realistic price that meets your goals. REALTORS® also pre-screen potential buyers to make sure only those who are serious and financially qualified view your home.
REALTORS® will also develop a marketing plan to help your property receive maximum exposure. This will likely include placing your home on the MLS® system and placing a "For Sale" sign on the front lawn. The plan will likely also include arranging open houses for other REALTORS® and potential buyers, and developing advertisements and feature sheets/mailers to market your home.
Once you have accepted an offer to buy your home, your REALTOR® will help ensure that all the proper paperwork is completed. He or she will also make sure that both parties meet the necessary conditions outlined in the agreement.
Why working with a REALTOR® makes sense
When you work with a REALTOR® you will likely get a better price for your home than if you try to sell it yourself. Apart from the financial benefits, however, there is an extra measure of comfort and security that comes from having a REALTOR® on your side. Remember that REALTORS® are governed by a code of ethics and standards of business practice. They have also been trained and licensed under the provincial Real Estate Services Act to assist in transactions involving real property. When it comes to buying or selling property, using a REALTOR® just makes sense.
Source: Victoria Real Estate Board 2015
Jean Linteris - "After the passing of our father, selling the family home was a difficult decision we had to make. Choosing Wendy was not. She came highly recommended and was wonderful. Super helpful and protective of our goals the entire time, she explained every step of the process and kept in contact always. In the dead of winter, she sold the home we grew up in for over 30 years. Impressive!!"

Matthew Sastaunik - "Wendy and her team was very knowledgeable and made the process of buying and selling a home simple. I would definitely recommend giving her a call if you need a realtor."

Mike Ercanbrack - "I would like to share my story with whomever is currently looking for a real estate agent and in need of a professional of this specific field. My recent experience using Wendy Runge as my real estate agent has been nothing short of phenomenal service and dedication. Wendy takes great pride in her career and it shows to say the least. The level of professionalism was fantastic and I could not be happier with the amount of communication I received throughout the entire buying process. Not only from Wendy but also her wonderful assistant Grace Davies who was quick to move paperwork and provide a fast and speedy experience. Which is exactly what you need when buying or selling a home. With the amount of great service I received I would recommend Wendy to not only friends and family but also anyone looking for a top-notch real estate agent! Thank you again to Wendy and her team and RE/MAX Realty, your hard work is very much appreciated."
Gates Poulin - "Recently had the pleasure of working with Wendy and her team on our new home in Kamloops. We are from Sudbury, Ontario and had limited experience with the local market. Wendy made the search and ultimate purchase a very pleasant experience. Her attention to detail and professionalism was outstanding. We could not have asked for better representation. Would HIGHLY recommend her for any real estate transaction that you may have. You will not be disappointed."
Gordon Tisher - "Wendy was extremely helpful, thorough, and communicated well."
Garry Gregson - "It was a pleasure working with Wendy on the sales. I really appreciated how she made it seem so easy from an owners perspective."
Michelle & Larry Macko - "It was a pleasure working with Wendy. Very smooth and professional. We had plenty of stress this year and none of it was from her!"
Jeff Kilduff - "Wendy Runge is a detail-oriented person who will definitely go the extra mile for you with regards to buying or selling a home. I highly recommend her services!"
Thomas Gibson - "Wendy Runge is an excellent choice for a Realtor. She has helped my wife and I purchase 2 homes and sell our home in Juniper. She really cares about her clients and works very hard to help find the correct match when searching for a new home. I would recommend her Realty services to anyone."
Tim Bourdois - "It was a difficult decision to sell my home after 22 years, but choosing who was going to represent me was the easiest part! Wendy wisely assessed my property, helped me decide on a fair market price and offered excellent advice at each an every step. She always kept in touch and was very quick to respond to any concerns and thoughts I had. I always felt that she had my best interests and the integrity of the sale in mind. Wendy conducted herself with the highest degree of professionalism, but still managed to maintain very personal touch. I can't recommend her highly enough. Buy or sell with confidence! Wendy is a wise choice!
Thank you Wendy"
Chay Nali - "Wendy help my wife and I purchase our first home. She made everything seamless and easy. Gave us all the facts she knew, and made recommendations based on what we were looking for. Wendy did not pressure us and allowed us to take the time we needed to make an informed decision.
Brian Delamont - "Moving to a new city can be challenging and confusing. Wendy provided us with information about Kamloops and the Kamloops market which really helped us in our decision making. Her in-depth knowledge of each area, the amenities and attributes of each community, were a real help for us in our purchase. Wendy worked extremely hard, listened attentively, gave us all the options we asked for and helped us process some of the tough decisions that transition brings. She was an invaluable resource and we couldn't be happier living where we live.
Thank you Wendy!"

Raelene Dueck - "We are very pleased with the service that Wendy provided for us in looking for a new home. She took the time to truly understand what we were looking for in a home and was patient with us as we looked at many houses. She gave us her perspective on each home but in no way pressured us to consider a listing that we weren't completely sure of. It took us quite a long time to find the right new home for us as we were not under any pressure to move. Throughout the process Wendy was professional, patient and kept her sense of humour. She went out of her way during the difficult negotiating process and was always available to answer questions - even when she was rushing to attend the birth of her first grandchild! We feel confident in recommending Wendy as a realtor as we felt she provided us with exceptional service. The process of buying a new home is stressful but Wendy worked hard to minimize the complexities in a friendly and competent manner."
Mary Goddard - "Above and beyond service in finding just the right location and home for us. Understanding the wishes of her clients and efficiently looking after all the details of selling and buying. It was a pleasure working with Wendy and we look forward to recommending her services to others."

Barbara Boss - "Wendy was so professional, patient and helpful with both the sale of this home and the purchase of our new home. I highly recommend her!"
Tim Busse - "She goes above and beyond!"

!Home.view_full_search_screen!